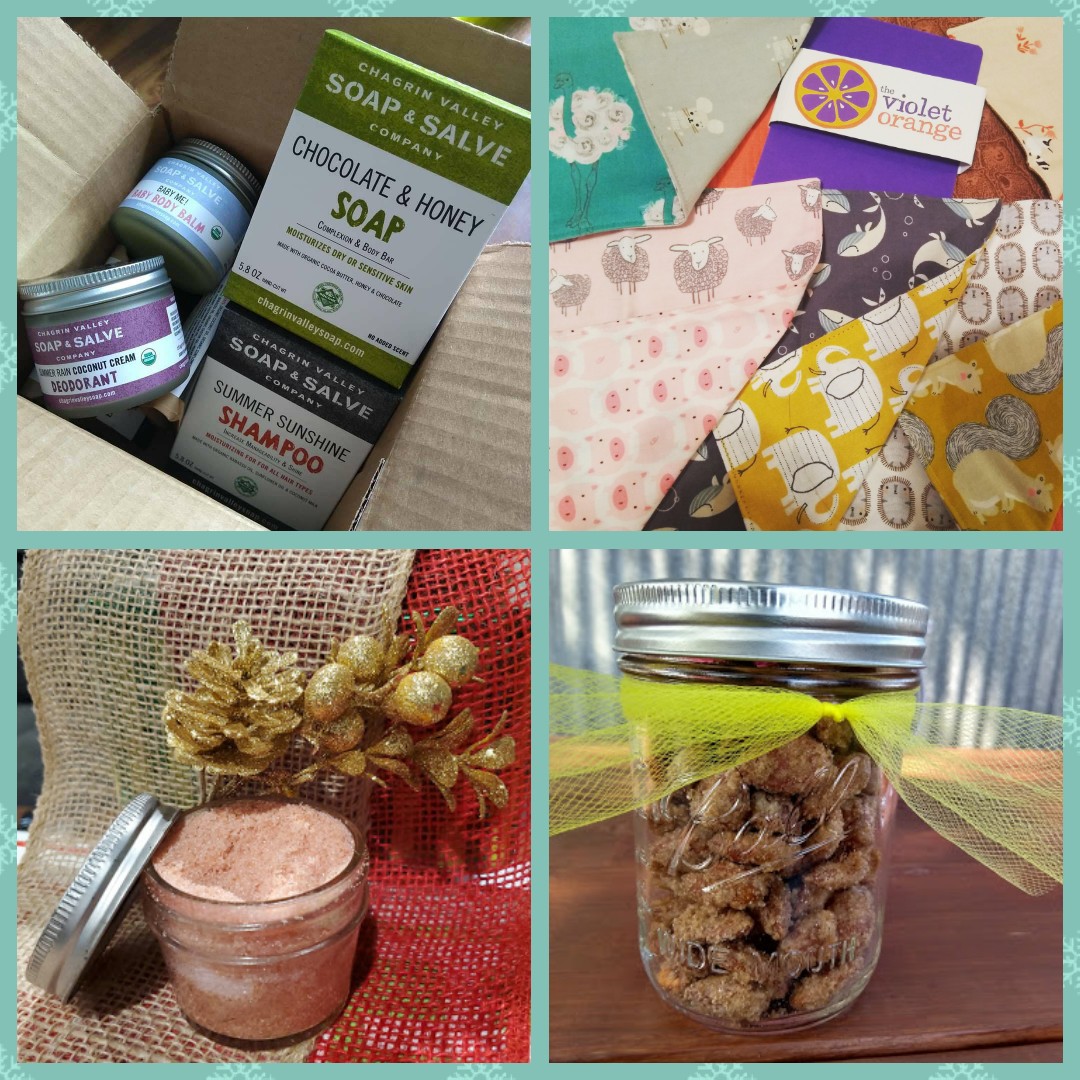 Litter and trash impact Galveston Bay throughout the year and we tend to create even more trash during the holiday season. "Between Thanksgiving and New Year's Day, American household waste increases by more than 25 percent. Trash cans full of holiday food waste, shopping bags, bows and ribbons, packaging, and wrapping paper contribute an additional 1 million tons a week to our landfills." (United States Environmental Protection Agency, 2016). That is a lot more trash! The good news is there are many ways we can reduce this impact by being more mindful of how many "things" we buy and how much packaging is involved, how we wrap our presents for others, and how far items have to travel if ordered online. We've come up with some questions to consider and some tips to help reduce your environmental impact. You can revisit these tips anytime you need or want to buy something, even for yourself!
QUESTIONS TO CONSIDER WHEN SELECTING A GIFT:
Is this something they will really love and use? As people become more aware of environmental impacts, giving experiences has become a fun replacement for giving "things". This is a great opportunity to "reduce" instead of resorting to recycling or throwing things away when the recipient is tired of it. That plastic kids' toy may be all the rage but will your niece actually enjoy it for more than a few hours? Probably not. Think of things that will make memories!
Gift memories instead of things: Try a gift card to their favorite small business/restaurant, a local art class for kids, a gift certificate for the family to visit a state park, go to the drive-in, or go kayaking together.
What is it made of and how much packaging does it come in? If you are buying a physical gift, there are so many options out there for more sustainable versions or acquiring them with less packaging.
Sustainable materials: When buying clothes, look for bamboo, hemp, wool, cotton, or rayon (a wood derivative) instead of polyester and nylon as those are made from plastic. Bamboo and cotton are so much more breathable in warm climates too! When it comes to other items and their packaging, aim for materials like wood, bamboo, glass, stainless steel or other metals, and packaged in as little as possible. If you shop locally and from small businesses, you will likely avoid excess packaging or can easily request minimal shipping packaging.
How long will it last and can parts of it be repurposed or passed on? Our one and only planet is already overwhelmed with trash so it's helpful if new things last and can be repurposed later. Sticking to the materials suggested above will help and keeping this question in mind when shopping will too. If cost is an issue for selecting certain materials, check out outlets, eBay, "open box", refurbished, or resale websites for more affordable options. This also helps prevent the waste that comes with creating new products or companies tossing out returned products!
Bonus tip: Wrap gifts with repurposed comics, newspaper, fun magazine/catalogue pages, or fabric pieces. Wrapping paper CAN be recycled as long as it's just paper – no glitter, foil, or velvet on it. Remove the tape or use paper tape to make it easier. You can also incorporate parts of the gift as wrapping, like using a pretty scarf, a decorative kitchen towel, or a nice wooden box. Don't be afraid to repurpose gift bags you've received. You always have your "I'm trying to help the planet!" defense if anyone judges you. And you can always take them off your "nice" list next year…
NO MATTER THE SEASON, AIM TO REDUCE, REUSE, then RECYCLE.
Local conservation gift options:


Adopt a Galveston Bay dolphin in honor of a loved one
Gift a rain barrel and easy installation kit for only $35! Galveston Bay Foundation will show them exactly how to hook it up with follow-along online instruction.
Donate to a non-profit that matters to them in their name
Gift an individual or family membership to the Houston Zoo

Great small businesses that offer sustainable goods:
Shop local at your nearest Farmer's or Craft Market to support people in your community! Try Sawyer Yards in Houston for amazing local arts and crafts, Bay Area Farmer's Market for a little bit of everything, or Penny's Beer Garden in Dickinson for local craft beer, wine, cider, gift cards, and monthly market.
Chagrin Valley Soap And Salve for deodorant, lotions, face washes, soaps, insect repellent, and more in glass, cardboard, and tin packaging. Save $5 off through the link!
A Drop in The Ocean for household goods, bath and beauty products, and pet care
BZ Honey for Galveston-made beeswax wraps
Naples Soap Company or HiBar for the best shampoo and conditioner bars
Leaf Shave for awesome stainless-steel razors and related products
Violet Orange for durable, reusable napkins in colorful prints (animals and holiday!)
Etsy sustainable gifts
Great DIY options (Visit Sustainable Sasha's blog post for instructions and more gift ideas):
Salt or sugar scrubs in small mason jars
Candied pecans in jars or tins
Reusable napkins from printed fabrics (look for "fat quarters" anywhere that sells fabric)
Create a "Sustainability Starter Kit" from small reusable swaps!
Visit Sustainable Sasha's original holiday blog post for DIY instructions and Sustainability Starter Kit ideas!