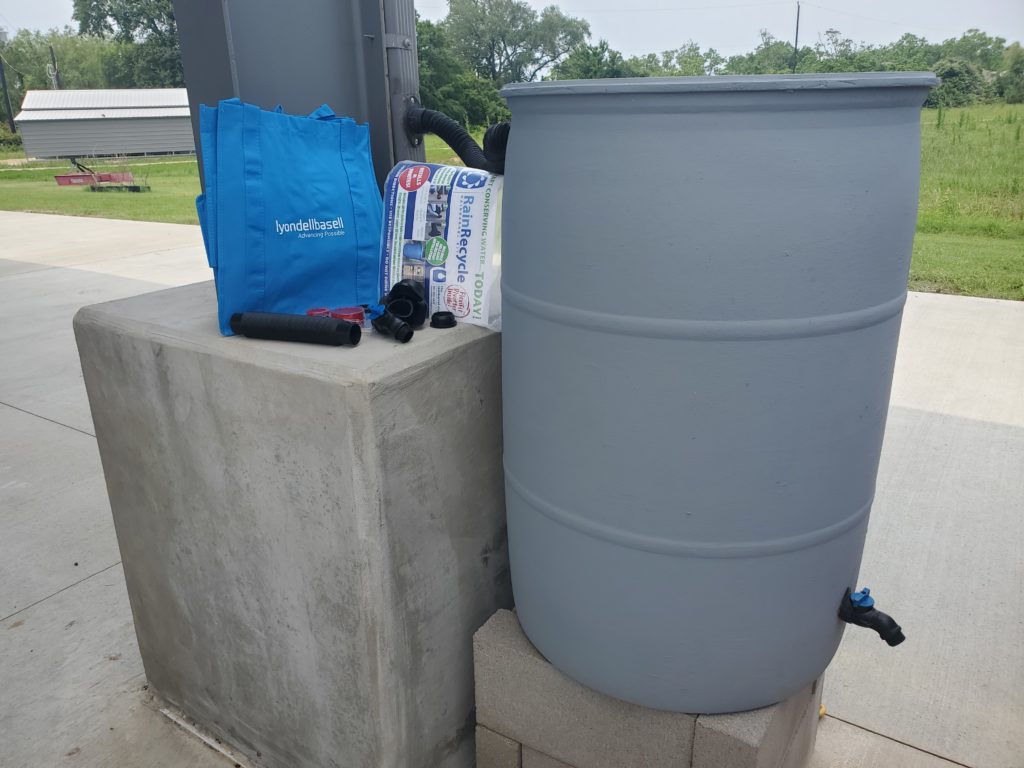 Rain barrels are an easy and sustainable solution to reducing water consumption and lowering our water bills!  So, how does it work? Rain barrels collect rainwater from rooftops and store that water until you need to use it.  This means instead of turning on your outdoor hose to water your plants and yard, you can use the water you already have saved from your rain barrel.  This is incredibly helpful when it comes to conserving water.  In fact, one rain barrel can conserve approximately 1,050 gallons of water every year. 
 Rain barrels also help to reduce stormwater runoff, which occurs when rain falls on hard paved surfaces likes roads, parking lots, and driveways and runs off into streams, creeks, and waterways.  When rain falls on driveways and roads, the water can pick up chemicals, fertilizers, nutrients, bacteria, and waste along the way to Galveston Bay. Chemicals, nutrients and bacteria can lead to impaired waterways – making water unsafe for swimming.  In fact, stormwater runoff is considered a top reason for impaired streams in urban areas!  By using a rain barrel in your own backyard, you can help protect the environment and aquatic ecosystems.
 As an added bonus, by using the free rainwater your barrel collects, you can continually reduce the cost of your water bill! 
 Ready to start conserving water and saving money?  Join us for a rain barrel workshop hosted by Galveston Bay Foundation!  During these workshops, you will build your own rain barrel and learn how to use and maintain it for years of water conservation.  Registration includes one recycled syrup barrel from Coca-Cola and one connector kit.  For more information about the workshop program, email waterquality@galvbay.org.
Upcoming workshop details are listed below! 
Sunday, November 6, 2022 @ 12:45pm – 2pm
Unitarian Universalist Church, 5200 Fannin, Houston TX, 77004