Galveston Bay scored a grade of C for the second year. That means that the bay and its rivers and bayous are faring well, in spite of significant challenges. What changed?
Galveston Bay is thriving in many respects.
The Water Quality category has improved from a B to an A this year, which is great news for the Bay and the Rivers and Bayous that flow into it. There is evidence that the progress begun with the Clean Water Act in 1972 and continued today in efforts associated with regional watershed protection planning is paying off. Additionally, most fish and bird populations continue to hold steady in the Bay area and the brown pelican continues to be a shining example of a species that has come back from the brink of extinction.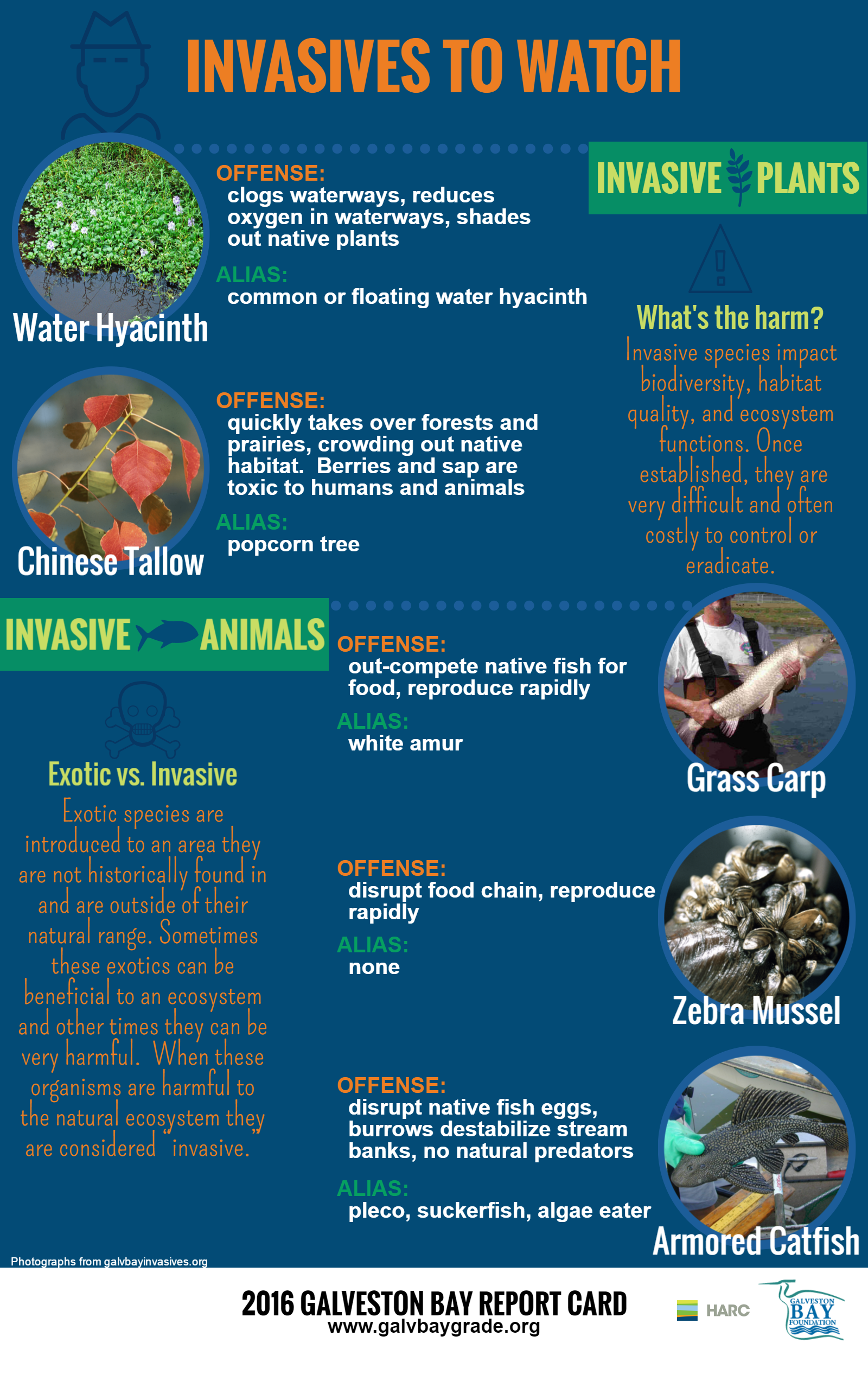 The Report Card has a new indicator – Invasive Species. Invasive species are species of plants and animals that are introduced to the Galveston Bay watershed from other parts of the world by human activity. They typically have negative environmental, economic and social impacts. Galveston Bay itself scored a B for invasive species, as there have been no reports of established invasive species in the Bay, unlike in other urban bay systems around the country. However, the Rivers and Bayous flowing into Galveston Bay, including their surrounding watersheds, received a D because there are more than 90 species of invasive plants and animals established in the Galveston Bay watershed. The best way to control invasive species is to keep them out of our yards and waterways: If you don't know it, don't grow it!
An important indicator has expanded data – Toxins in Sediments has been updated to include grades for Galveston Bay and the Houston Ship Channel with grades ranging from A to D. Legacy pollutants such as PCBs, dioxins, and DDT and pollutants such as mercury and pyrene associated with ongoing human activities can be found in the sediments around the Houston Ship Channel. Theses pollutants can find their way into the Bay food web and even some of the seafood that we eat from these areas.
The Report Card features new tools – the Find Your Watershed Tool is a great way to find out what watershed you live in, and how your watershed made the grade. Look up the grades for where you live, where you work, where you go to school, and where you like to play around Galveston Bay.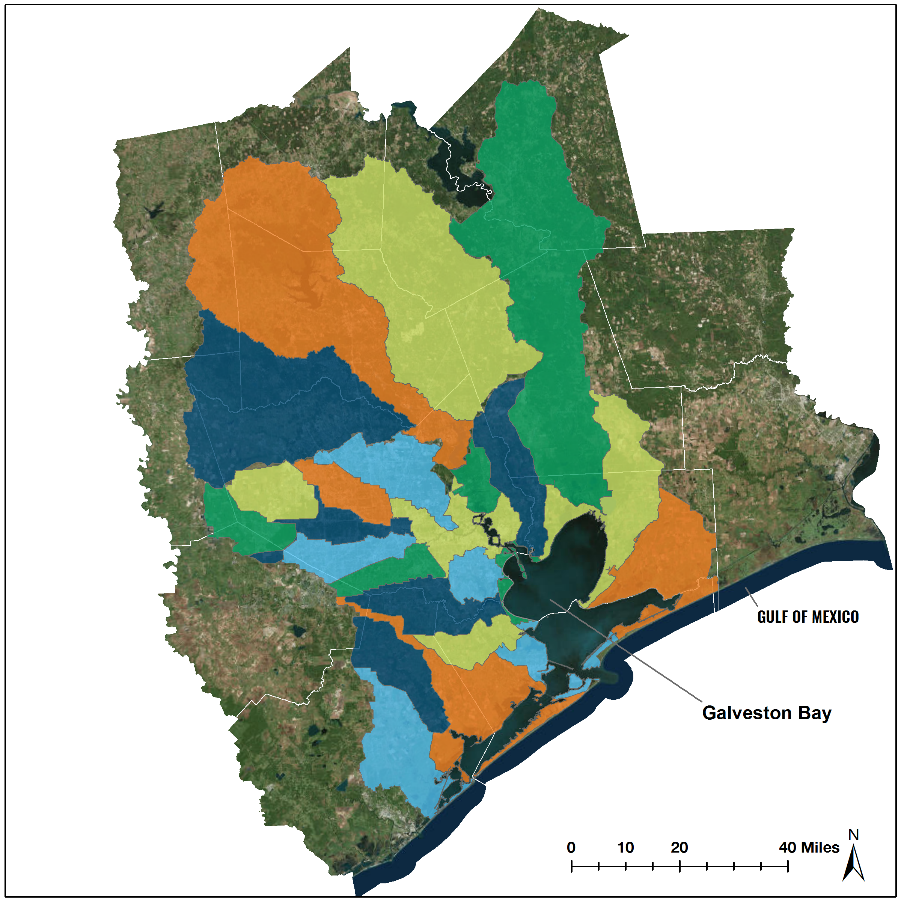 Find Your Watershed and see how it made the grade!
You can now search for What You Can Do tips by category! Want to protect birds? Interested in helping to conserve habitat? Want to know how you can make a difference with trash? Check out all the things You Can Do for Galveston Bay!
Want to keep up to date on the latest in Galveston Bay? Subscribe to updates and we will email you every time a new cover story or new Galveston Bay Report Card grades are released.